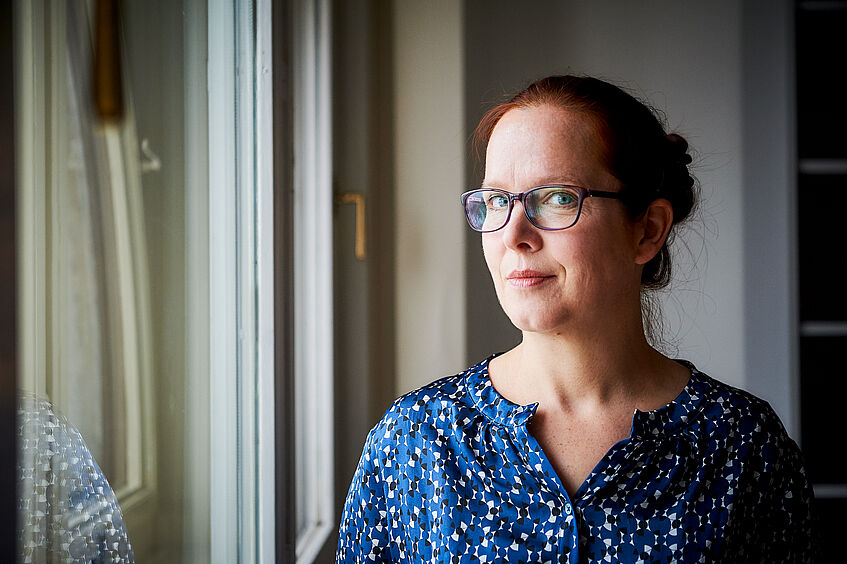 Mag. Dr. Therese Garstenauer
Room: O2.28 (main building, staircase VI)
Telephone: +43 1 4277 - 41363


Office hours: by appointment
Email: therese.garstenauer@univie.ac.at
Senior Research Fellow (Elise Richter Programme FWF)
Education
2000 Diploma in Sociology/Russian Language and Literature, University of Vienna
2010 PhD in History, University of Vienna
Areas of Research
History of Work and Livelihood
History of Government Employees
Social Studies of Social Sciences and Humanities
Gender Studies
Geometric Data Analysis
Externally Funded Projects
"Austrian Public Employees and Conduct of Life 1918 - 1940" (Habilitation project, Elise Richter Programme FWF, January 2017 – December 2022)
The Great Transformation. State and Communal Civil Service in Vienna, 1918–1920 (Jubiläumsfonds der Stadt Wien für die ÖAW, together with Peter Becker, Karl Megner, and Thomas Stockinger, March 2018 – March 2019)
Selected Publications
Russlandbezogene Gender Studies: Lokale, globale und transnationale Praxis, Göttingen (forthcoming 2018).
Administrative Staff in Global Labour History, in: Marcel van der Linden/Karin Hofmeester (Eds.), Handbook Global History of Work, Berlin 2018, 309 – 327.
The Conduct of Life of Austrian Civilian Government Employees in the First Republic, in: Geistes-, sozial- und kulturwissenschaftlicher Anzeiger (peer reviewed, under review).
Arbeit im Lebenslauf – Normalität in historischer Perspektive. Materialien der gleichnamigen Tagung im Mai 2011, Co-Edited with Klara Löffler und Thomas Hübel, Bielefeld 2016.
Der Staat als Arbeitgeber: Österreich und Sowjetrussland/die Sowjetunion in der Zwischenkriegszeit, in: Joachim Rückert (Hg.), Arbeit und Recht seit 1800. Historisch und vergleichend, europäisch und global, Köln 2014, 329 – 342.
Teaching Subjects In Between: Feminist Politics, Disciplines, Generations, (with Josefina Bueno Alonso, Silvia Caporale Bizzini, Biljana Kašić, Iris van der Tuin), York 2006.