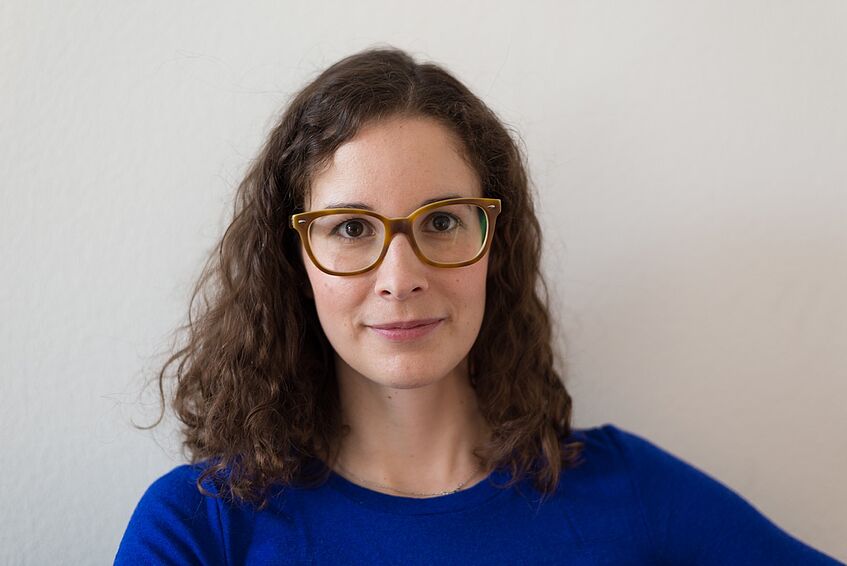 Education
2004-2008 Bachelor of Arts in History and Romance Studies (French/Italian), Universität Osnabrück and Université d`Angers (2006/2007)
2008-2011 Master of Arts in History with a focus on the Early Modern period, Freie Universität Berlin
2011-2017 Research assistant, Universität Zürich, Doctoral program in History
2017 PhD (Universität Zürich), title of thesis: "Ceux que j`ai faits. Verwandtschaft und Herrschaft der Königinmutter Catherine de Médicis (1560-1589)"
Since 2018 Postdoc, Universität Wien

Research interests

Early Modern European History
Historical Anthropology
History of the Body
Dis/ability Studies
Gender History
Military labour
New Kinship Studies
Projects
Habilitation project: "In/valid. Shifting Concepts of War Disabilities in the Habsburg Monarchy, c. 1670–1780" (working title)
Historical Categorization and concepts of dis/ability, in/capacity to work and human bodies
Early Modern DisAbility History
Selected recent publications
Geweste Soldaten und Invalide. Die Kategorisierung von Kriegsversehrtheit in der Habsburger Verwaltung (Wien, 1678–1750), in: Nikolas Funke/Gundula Gahlen/Ulrike Ludwig (eds.): Krank vom Krieg. Umgangsweisen und kulturelle Deutungsmuster von der Antike in die Moderne, Frankufrt/New York 2022, p. 189–215.
Conceptualizing Kinship in Sixteenth Century Political Theories. Bodin's and Hotman's Ideas of Monarchy, in: Erdmute Alber, David Sabean, Simon Teuscher, Tatjana Thelen (eds.): The Politics of Making Kinship: Historical and Anthropological Perspectives (forthcoming, Berghahn 2022).
Special Issue: Gender, War and Coerced Labour, Labor History (forthcoming, 2022). Call for Proposals, (co-edited with Anders Ahlbäck, Christine de Matos, Fia Sundevall).
Motion Pictures of the Royal Family. Making Kinship Relations and Political Concepts Visible in the Letters of Catherine de Médicis, Henri III and François d'Anjou, in: French Historical Studies 44, 2 (2021), p. 191-216. doi.org/10.1215/00161071-8806426.
Verwandtsein und Herrschen. Die Königinmutter Catherine de Médicis und ihre Kinder in Briefen, 1560–1589, Heidelberg 2020 (Pariser Historische Studien 118). doi.org/10.17885/heiup.691.
Special Issue: DisAbility in Early Modern Europe, Frühneuzeit-Info 31, 2020 (co-edited with Julia Gebke): www.univie.ac.at/disabilitystudies/specialissue/
Dealing with Definitional Voids. DisAbility in Early Modern Europe, in: Frühneuzeit-Info 31 (2020), p. 5-17 (with Julia Gebke).
Negotiating Physical Kinship. Blood, Pain and the Belly in Letters of the French Royal Family (Sixteenth Century), in: Quaderni Storici 165, 3 (2020), p. 705-732. DOI: 10.1408/100607.
Von der 'Aneignung' zur 'Rekursion'. Drei Reflexionen zu Caroline Arnis Aufruf, in: Historische Anthropologie 27, 2 (2019), p. 281-295 (with Margareth Lanzinger and Juliane Schiel). doi.org/10.7788/hian.2019.27.2.281.
Von Impotenz, Schönheit und Komplexion. Körper in Eheanbahnungen in den Briefen des französischen Gesandten Raymond de Fourquevaux am spanischen Hof (1565–1572), in: Frühneuzeit-Info 57 (2018), p. 57-74.
-