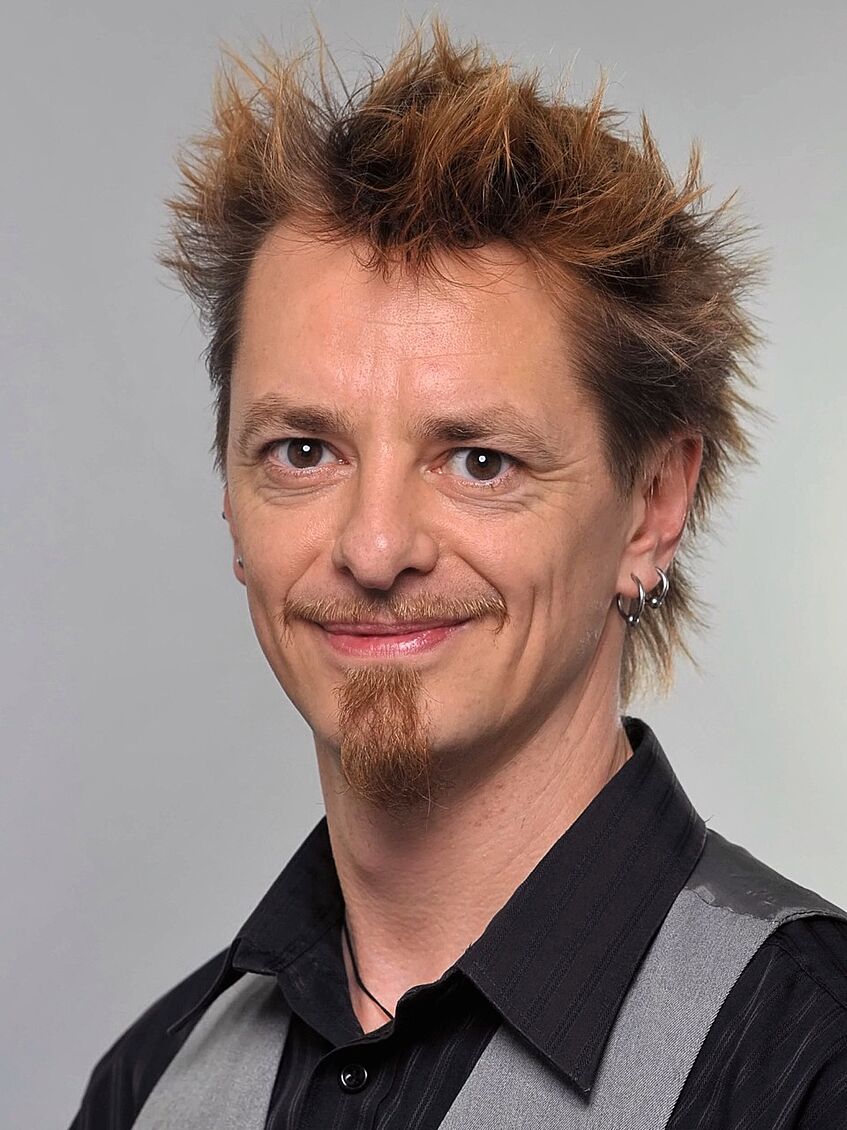 Dr. MMag. Stefan F. Ossmann, Bakk.
Office hours: by appointment
Email: stefan.ossmann(at)univie.ac.at
Education and Experience
1997 Diploma college photography (Graphische Vienna)
2011 Bachelor Communication Science (University of Vienna)
2011 Individual master Development Studies (University of Vienna)
2012 Master Communication Science (University of Vienna)
2022 PhD Social Sciences, field Communication Science (University of Vienna)
Area of Research
Polyamory (multiple emotional and sexual relationships with informed and consensual partners)
Externally Funded Projects
Selected Publications
Ossmann, Stefan F. (2021): Loving, living, acting, thinking and feeling poly. Polyamory in self-perception and media representation in the German-speaking region 2007-2017, utheses.univie.ac.at/detail/61599/, PhD thesis: University of Vienna.
Ossmann, Stefan F. (2021). What's love (not) got to do with it. How to pair sexuality-and relationship research with citizen science. Proceedings of Science, ACSC2020(003), 1-5. Retrieved from pos.sissa.it/393/003/pdf
Ossmann, Stefan F. (2020). Introducing the new kid on the block: Polyamory. In Z. Davy, A. C. Santos, C. Bertone, R. Thoreson & S. Wieringa The SAGE handbook of global sexualities (Vol. 1, pp. 363-385). London: SAGE Publications. doi: 10.4135/9781529714364.n17
Ossmann, Stefan F. (2020). Schöner leben mit Polyamory? Von selbstbestimmten beziehnungsweise fremdbestimmten Beziehungen. In M. Raab & C. Schadler (HRSG), Polyphantastisch? Nichtmonogamie als emanzipatorische Praxis (S. 65-84). Münster: Unrast Verlag.
Ossmann, Stefan F. (2019). Polyamorie in der deutschsprachigen Presse 2007-2017. Eine medienanalytische Untersuchung zu einem sich etablierenden Beziehungsmodell. Österreichische Zeitschrift für Geschichswissenschaften, 30(1), S. 181-191.
Ossmann, Stefan F. (2017). Viele Lieben. Zur medialen Repräsentation polyamoröser Beziehungen in Deutschland, Österreich und der Schweiz. IN: Nieradzik, Lukasz (Ed.), "Kinship trouble". Dimensionen des Verwandtschaftmachens in Geschichte und Gegenwart, (Vol. 44), S. 49-84. Wien: Verlag des Instituts für Europäische Ethnologie.


Awards and Prices
Junior Scientist PhD completion grant by the University of Vienna
Literar Mechana PhD Completion grant (duration 1st of September 2019 - 28th February 2021
Research price agpro (Austrian Gay Professionals) 2018, category 'Homosexuality, LGBTIQ* and career in organisations'