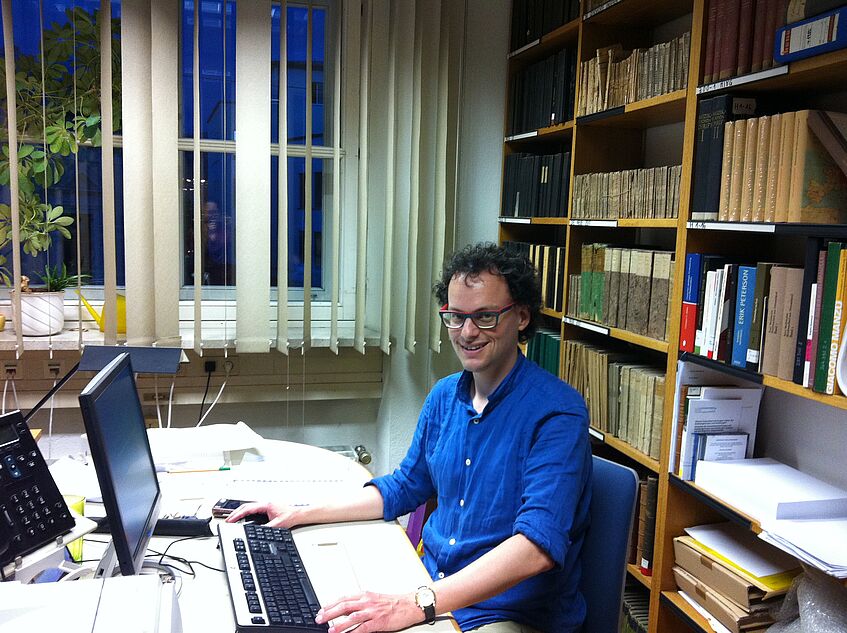 Education and Experience
1998 Mag. phil. (University of Salzburg)

2001 Dr. phil. (University of Salzburg)

2012 Habilitation (University of Vienna)
Areas of Research
History of 19th/20th century statistics and demography

Ethnic minorities and nationalities

Austrian legitimist exile in the USA (1938-1945)
Selected Publications
Die "Gründergeneration" der Universität Salzburg: Biographien, Netzwerke, Berufungspolitik, 1960-1975, Böhlau: Wien-Köln-Weimar 2020. 297 S.
Zusammen mit Johannes Koll (Hg.): Zuviel der Ehre? Interdisziplinäre Perspektiven auf akademische Ehrungen in Deutschland und Österreich: Wien-Köln-Weimar: Böhlau Verlag 2019. 510 S.
Zusammen mit Michael Fahlbusch und Ingo Haar (Hg.): Handbuch der völkischen Wissenschaften. Akteure, Netzwerke, Forschungsprogramme. Grundlegend erweiterte u. überarb. zweite Auflage. Teilband 1: Biographien; Teilband 2: Forschungskonzepte – Institutionen – Organisationen – Zeitschriften; Berlin: De Gruyter 2017.
Fortsetzung der Eugenikdiskussion mit anderen Mitteln?
Bevölkerungsdiskurse im 20. und frühen 21. Jahrhundert, in: Angela Schwarz (Hg.), Streitfall Evolution. Eine Kulturgeschichte, Wien-Köln-Weimar 2017, 526-541.
Zusammen mit Pavel Kladiwa (ed.): Special issue on "Ethnicity in Numbers: the Official Censuses, their Ethnic Categories, and the State Identity Politics", in: Romanian Journal of Population Studies 10, No. 2 (July/December 2016).
Zusammen mit Thomas Weidenholzer (Hg.): Schweigen und erinnern. Das Problem Nationalsozialismus nach 1945, Salzburg: Stadtgemeinde Salzburg 2016 (=Die Stadt Salzburg im Nationalsozialismus; 7).
Historische Bevölkerungsforschungen. Deutschland und Österreich im 20. Jahrhundert, Göttingen: Wallstein Verlag 2014. 552 S.
---
Teaching