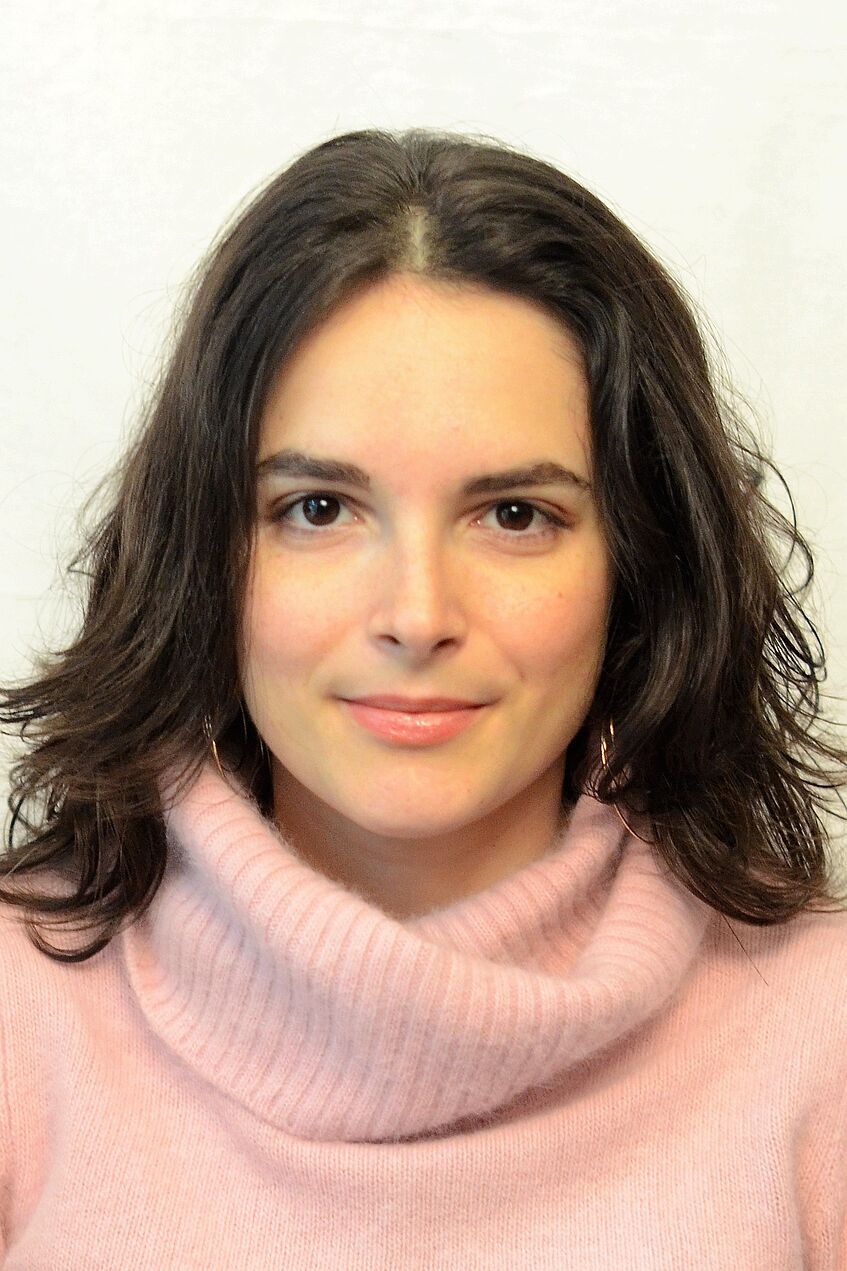 Maria Stella Chiaruttini, PhD
Room: ZG201.79 (main building, staircase VI)
Telephone: +43 1 4277 41305
Education and Experience
2005–2008 BA in Economics and Business Administration, University of Trieste
2008–2010 MSc in Economics with a focus on International Economics, University of Trieste and University of Zurich (2009/2010)
2010–2013 Research and teaching assistant, Department of Economics, University of Zurich
2015 MRes in History and Civilization, European University Institute, Florence
2014–2019 Doctoral Programme in History and Civilization, Supervisor: Prof. Dr. Youssef Cassis, European University Institute, Florence
2019 Lecturer and post-doctoral research associate, Institute for Economic and Social History, University of Göttingen
2020 University assistant (Post-doc), Department of Economic and Social History, University of Vienna
Research Interests
Financial markets and institutions
Monetary history and central banking
Fiscal policy
Business elites
Nationalism
Regionalism
19th-century European history
Ongoing Research Projects
Book project: The Risorgimento and the Southern Question: A Financial History, 1814–1874
Historical data on credit market integration at provincial level, Italy 1815–1893
Fiscal conflicts and the Italian unification
Banking and cultural history of Southern Italy
Networks and activities
Visiting Scholar, Department of Economics and Statistics, University of Naples Federico II (2019)
Member of the European Historical Economics Society (since 2019)
Member of the Association for the Study of Modern Italy (since 2019)
Member of the Economic History Society (since 2017)
Member of the Società Italiana degli Storici dell'Economia (since 2017)
Member of the Associazione per la Storia Economica (since 2016)
Coordinator of the working group Economic History and Ideas at the European University Institute (2014–2019)
Student Ambassador of the Economic History Society at the European University Institute (2016–2019)
Co-organizer of the session 'International Capital Markets in Times of Conflict and Instability', 19th World Economic History Congress, Paris (2022)
Co-organizer of the sessions 'Regional Financial Development Between National Consolidation and Political Independence' and 'Territorial Money and International Financial Integration: A View from the Global South', 4. Kongress für Wirtschafts- und Sozialgeschichte, Vienna (2021)
Co-organizer of the Evening Seminar of the Department of Economic and Social History, University of Vienna (since 2020)
Co-organizer of the conference 'Global History from the South: Italian and Iberian Perspectives on the 19th and 20th Centuries' at the European University Institute (2018)
Prizes and Awards
ASMI Postgraduate Essay Prize, Association for the Study of Modern Italy (2019)
First (2005) and second prize (2004) 'Euripideum', national translation contest (ancient Greek), Liceo Classico Stellini, Udine
First prize of the European Summer School of Classics, regional translation contest (Latin), University of Trieste (2005)
First (2004) and second prize (2003, 2005) 'Certamen Latinum Fabio Suadi', regional translation contest (Latin), Rotary Club Trieste Nord and Liceo Classico Petrarca, Trieste
Selected Publications
'The Bank of Naples and the Struggle for Regional Power in Risorgimento Italy', Modern Italy, advance online publication. doi:10.1017/mit.2021.13
'"Robbery Made the Kingdom of Italy, Misery Will Unmake It." Fiscal Conflicts and Italian Nation-Building', Jahrbuch für Wirtschaftsgeschichte, forthcoming.
'Boom and Bust: A Global History of Financial Bubbles', Journal of Economic Literature, forthcoming.
'Per una storia finanziaria del Risorgimento e della Questione meridionale: uno squarcio', Rassegna storica del Risorgimento, forthcoming.
'Storia del Banco di Sicilia', Business History, 63/1 (2021), 149–150.
'Woe to the Vanquished? State, 'Foreign' Banking and Financial Development in Southern Italy in the Nineteenth Century', Financial History Review, 27/3 (2020), 340–360.
'Banking Integration and (Under)development: A Quantitative Reassessment of the Italian Financial Divide, 1814–1874', IBF Paper Series 03–2020, Institute for Banking and Financial History, Frankfurt am Main.
'Nationalstaat als Telos? Der konservative Diskurs in Preußen und Sardinien-Piemont, 1840–1870', European Review of History, 26/3 (2019), 541‒543.
'The Lira: Token of National (Dis)union, 1814–1874', HEC Working Papers 2018/01, European University Institute, Florence.
'Vicarious Consumers: Trans-National Meetings Between the West and East in the Mediterranean World, 1730–1808', European Review of History, 25/6 (2018), 1080‒1081.
'Genoa, "La Superba": The Rise and Fall of a Merchant Pirate Superpower', European Review of History, 25/6 (2018), 1075.
'The Bank to the Government and the Government to the Bankers: Banking Development and the Italian Risorgimento, 1814–1874', Proceedings of the Economic History Society Annual Conference, Keele 2018, 45‒49.
'50 ans d'affacturage en France: des pionniers et leaders aux groupes bancaires, 1964–2016', European Review of History, 24/6 (2017), 1010–1011.
'"Con regolata indifferenza, con attenzione costante": potere politico e parola stampata nel Granducato di Toscana, 1814–1847', European Review of History, 24/4 (2017), 648–649.
'Banchieri centrali o locali? Brevi riflessioni sulla vexata quaestio della pluralità monetaria fra passato, presente e futuro', in E. Dansero, M. G. Lucia, U. Rossi and A. Toldo, eds., (S)radicamenti (Florence, 2017), 607–613.
'De la croissance à la crise, 1925–1935: le moment Tannery', European Review of History, 23/1–2 (2016), 292–294.
'I nuovi mercati dei capitali: bene comune o piattaforma privata? Il caso dell'exchange industry transatlantica fra rivoluzione tecnologica e deregulation', in F. Celata, R. Gemmiti and L. Scarpelli, eds., Commons/Comune (Florence, 2016), 385–391.
'Wandering Greeks: The Ancient Greek Diaspora from the Age of Homer to the Death of Alexander the Great', European Review of History, 22/6 (2015), 995–997.
'La ristrutturazione dello spazio economico postsovietico: regionalismi europei in conflitto', in C. Capineri, D. De Vincenzo, F. Dini, M. Lazzeroni and F. Randelli, eds., Conflitti/Conflicts (Florence, 2015), 173–181.
'Le metropoli americane: da poli industriali a crocevia di flussi finanziari', in G. Scaramellini and E. Mastropietro, eds., Atti del XXXI Congresso Geografico Italiano, 1 (Milan, 2015), 165–174.
'Europe's Economic Landscape from the Perspective of Trade Flows and Net Foreign Assets Positions', European Journal of Geography, 5/2 (2014), 7–17.
'Macroeconomic Aspects of the European Crisis: A Debt Analysis', in M. G. Lucia and L. S. Rizzo, eds., A Geographical Approach to the European Financial Crisis: Challenges and Policy Agenda (Ariccia, 2014), 55–72.
'Resilienza e competitività commerciale dell'Unione Europea: integrazione o entropia?' in C. Capineri, F. Celata, D. de Vincenzo, F. Dini, F. Randelli and P. Romei, eds., Oltre la globalizzazione: resilienza/resilience, (Florence, 2014), 97–101.
'The Engine of Globalization: The Role of Multinationals in the Process of Economic Integration', in F. Dini and F. Randelli, eds., Oltre la globalizzazione: le proposte della geografia economica (Florence, 2012), 79–86.
'La valutazione delle riserve petrolifere: un problema contabile più che geografico', in A. Di Blasi, ed., Atti del XXX Congresso Geografico Italiano, 1 (Bologna, 2011), 439–442.