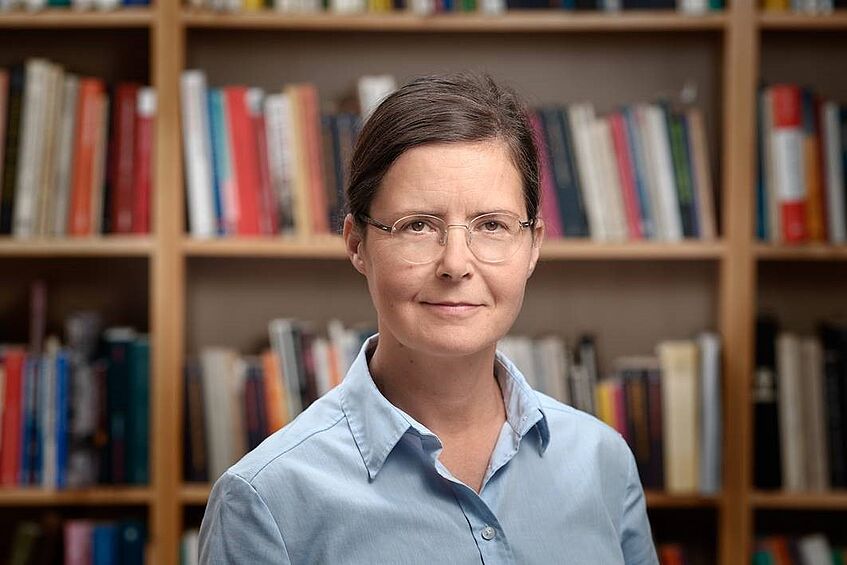 Education
1994 Mag. phil. (University of Vienna)
2001 Dr. phil. (University of Vienna)
2015 Habilitation (University of Vienna)
Areas of Research
Social and economic history from late 18th to the 20th centuries:
work and non-work
the history of crafts, trades and trade policy
autobiographical accounts and the life course
mobility/migration
social policy and the welfare state
criminality, practices of police and courts
practices of identification and registration, bureaucratic encounters
historical methods (Geometrical Data Analysis)
Externally Funded Projects
Selected Publications
Der Arbeit nachgehen? Auseinandersetzungen um Lebensunterhalt und Mobilität (Österreich 1880-1938). Wien, Köln, Weimar 2021 ("Industrielle Welt", herausgegeben vom Arbeitskreis für moderne Sozialgeschichte, Bd. 99). (Böhlau)
Die Herstellung von Verwaltungstatsachen. Behörden und Antragsteller/innen im Streit um Erwerbsmöglichkeiten. In: Administory. Zeitschrift für Verwaltungsgeschichte 2016/1, 78-106. PDF
Immer nur Arbeit? Überlegungen zur Historisierung von Arbeit und Lebensunterhalten. In: Jörn Leonhard und Willibald Steinmetz (eds.): Semantiken von Arbeit: Diachrone und vergleichende Perspektiven. Wien, Köln, Weimar 2016, 225-245.
Sigrid Wadauer, Thomas Buchner, Alexander Mejstrik (eds.): The History of Labor Intermediation. Institutions and Finding Employment in the Nineteenth and Early Twentieth Centuries. New York, Oxford Berghahn 2015 (= International Studies in Social History Volume 26).
The Usual Suspects. Begging and Law Enforcement in Interwar Austria. In: Beate Althammer, Andreas Gestrich, Jens Gründler (eds.): The Welfare State and the 'Deviant Poor' in Europe, 1870-1933. Basingstoke Palgrave Mcmillan 2014, 126-149.
Establishing Distinctions: Unemployment Versus Vagrancy in Austria from the Late Nineteenth Century to 1938. In: International Review of Social History 56/2011, 31-70. PDF
Die Tour der Gesellen. Mobilität und Biographie im Handwerk vom 18. bis zum 20. Jahrhundert. Frankfurt a. M., New York 2005 (= Studien zur Historischen Sozialwissenschaft Bd. 30).
Alexander Mejstrik, Therese Garstenauer, Peter Melichar, Alexander Prenninger, Christa Putz, Sigrid Wadauer: Berufsschädigungen in der nationalsozialistischen Neuordnung der Arbeit. Vom österreichischen Berufsleben 1934 zum völkischen Schaffen 1938-1940. Wien, München 2004.
---
Teaching