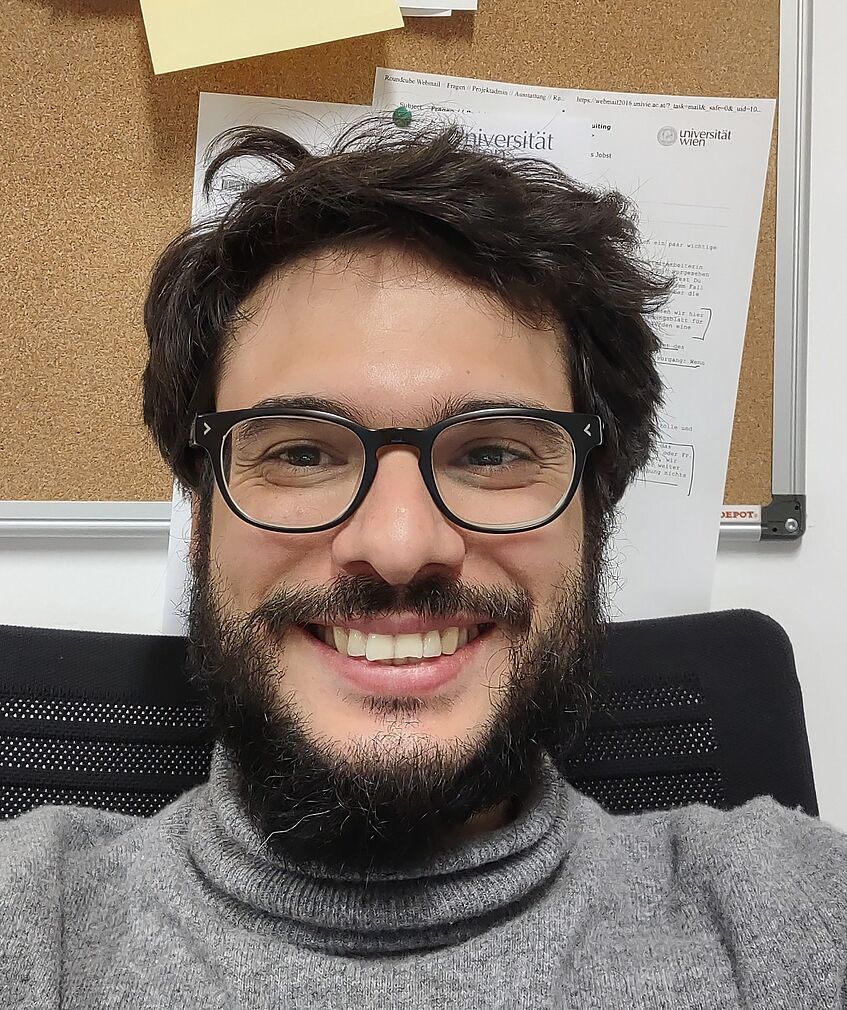 Since September 2021 Assistant professor in agricultural history (fast tenure‐track), ERC Starting Grant "DataRev"
Education and Experience


01/07/2008 – 30/06/2012 Ph.D., Thesis' title: Knowing to Transform: three ways for agricultural economiststo observe Italy 1900‐1940; Faculty of Law, Economics and Business, Utrecht Universiteit, The Netherlands. Date of defence: 28.02.2013Supervisors: Prof. Mary Morgan, Prof. Janneke Plantinga, co‐supervisor: Prof. Harro Maas
01/09/2007 – 30.06.2008 M.Sc. in Economics, CORIPE, Piemonte, Italy, 9.2007‐6.2008, with scholarship of CORIPE.
01/10/2001 – 15/07/2008 Diploma (20/20), Scuola Normale Superiore Pisa; from 2001 to 2006 studies were fully funded by a competitive scholarship of the Scuola Normale Superiore.
01/10/2004 – 30/05/2007 Laurea magistrale in Philosophy (110/110 cum laude), Università di Pisa.
Research Interests
Agrargeschichte
Geschichte der Quantifikation
Networks and Activities
Researcher at the Institut d'Histoire Economique Paul Bairoch at Université de Genève
member of the Narrative Science network
collaborator of the French ANR project TOFLIT18
Publications
D'Onofrio, F. (2021), "Pubblica felicità, storia e Provvidenza: l'Economia Civile di Genovesi
nel contesto dell'Assolutismo Illuminato", Il pensiero economico italiano, 29‐1, pp. 27.45..
Allisson, F., D'Onofrio, F. (corresponding author), Raskov, D., Shirokorad L. (2020), "Marxism
before Marxism: Nikolaj Sieber and the birth of Russian social‐democracy", European Journal
of the History of Economic Thought, 27‐4, pp. 298‐323.
D'Onofrio, F. and Serra, G. (2020), "Hidden agencies: Economists and authoritarian regimes
in the 20th century", Research in the History of Economic Thought and Methodology, 38(B), pp. 3‐16.
D'Onofrio, F. and Serra, G. (2019), "Arthur Lewis and the Classical Foundations of
'Development': Economic History and Institutional Change", Research in the History of Economic Thought and Methodology, 37A, pp. 157‐164.
D'Onofrio, F. (2018) "La nazione meglio polita: buon governo e costituzione economica della
Cina alla scuola di Genovesi" Società e Storia, 161, pp. 471‐497.