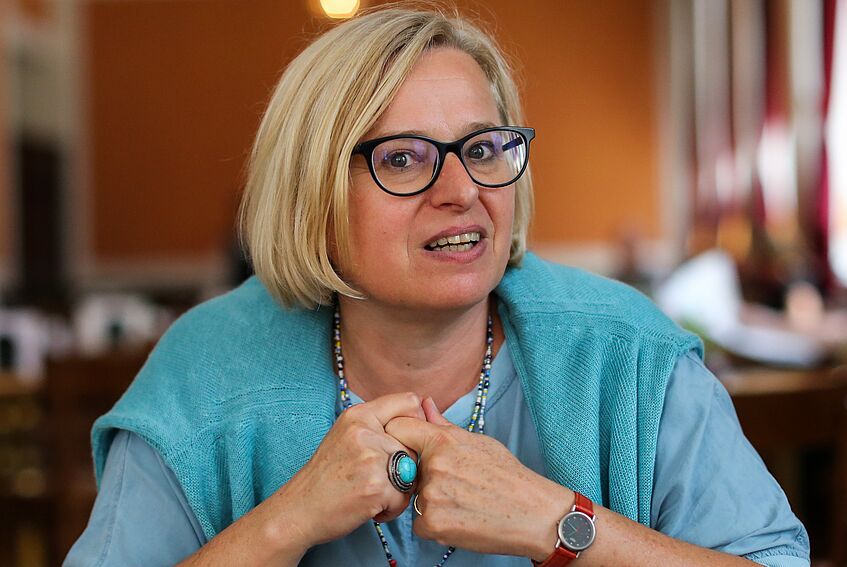 Research Interests

Historical Migration Research
History of Artisans
Gender Studies
Industrialization and Urbanization
Quantitative Methods in History
Projects

Book Projects:
Annemarie Steidl, On Many Roads. Internal, European, and Transatlantic Migration in the Habsburg Monarchy, 1850 – 1914 (Central European Studies), West Lafayette, IN: Purdue University Press (expected 2020).
Jovan Pesalj, Leo Lucassen, Annemarie Steidl and Josef Ehmer (eds.), Borders and Mobility Control in and between Empires and Nation-States (Studies in Global Migration History / Studies in Global Social History, ed. by Dirk Hoerder), Leiden/Bosten: Brill (expected 2019).
Networks and Activities
International editorial board of Journal Dve domovini / Two Homelands. Journal of the Slovenian Migration Institute
Member of Advisory Board of Contemporary Austrian Studies, Center Austria (University of New Orleans Press)
Scientific coordinator of the Michael Mitterauer Award
Fulbright Visiting Professor at the Department of History and Center for Austrian Studies, University of Minnesota, Minneapolis/USA (Spring term 2011)
Member of the research area 'Economy and Society' of Vienna University
Selected Recent Publications
Annemarie Steidl, Wladimir Fischer-Nebmaier, and James W. Oberly, From a Multiethnic Empire to a Nation of Nations. Austro Hungarian Migrants in the US, 1870-1940 (Transatlantica 10), Innsbruck 2017.
Annemarie Steidl, Migration Patterns in the Late Habsburg Empire, in: Günter Bischof and Dirk Rupnow eds., Migration in Austria (Contemporary Austrian Studies 26), Innsbruck 2017, 69-86.
Annemarie Steidl, Managing Migrants' Identities with Population Statistics. The Representation of 'Nationalities' of People from Austria-Hungary in the US Census, 1870-1930, in: Agnieszka Małek and Dorota Prazałowicz eds., The United States Immigration Policy and Immigrants' Responses. Past and Present (Migration – Ethnicity – Nation: Studies in Culture, Society and Politics), Frankfurt/Main 2017, 43-63.
Annemarie Steidl and Wladimir Fischer-Nebmaier, Transatlantischer Heiratsmarkt und Heiratspolitik von MigrantInnen aus Österreich-Ungarn in den USA, 1870-1930, in: L'Homme 25/1 (2014), 51-68.