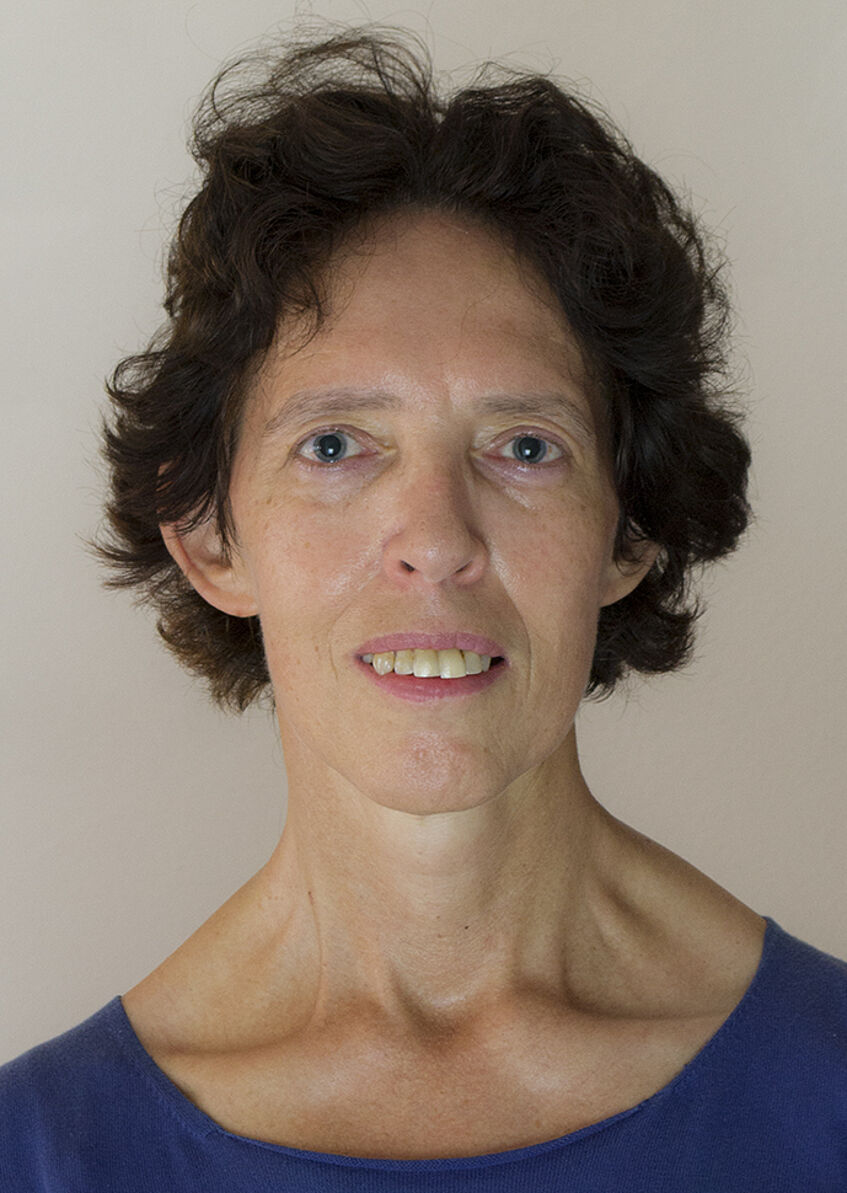 Univ. Prof. Dr. Margareth Lanzinger
Room: ZG 201.78 (main building, staircase VI)
Telephone: +43 1 4277 – 41369

Office hours: Tuesday 16:00 - 17:00
Email: margareth.lanzinger@univie.ac.at
Speaker for the research area on Economy and Society from a Historic Cultural Science Perspective
Research Interests
Historical Anthropology, Microhistory, Gender History
Kinship, Family and Marriage
Property and Wealth, Inheritance Practices and Marital Property Regimes
Cultural History of Administration
The Making of Heroes and Heroines
Historiographic Topics
Projects
Research Project: The Role of Wealth in Defining and Constituting Kinship Spaces from the 16th to the 18th Century, funded by the Austrian Science Fund FWF (September 2016–January 2020) Members: Dr. Janine Maegraith, Dr. Birgit Heinzle (March 2017–September 2017), Mag. Johannes Kaska (since October 2017).
Book projects:


Margareth Lanzinger et al. (eds.), Stipulating - Litigating - Mediating. Negotiations of Gender and Property, Leiden, Brill (forthcoming 2019).
Margareth Lanzinger and Raffaella Sarti, Eine Löwin im Kampf gegen Napoleon? Die Konstruktion der Heldin Katharina Lanz, Wien/Köln, Böhlau (forthcomint 2019).
Joachim Eibach and Margareth Lanzinger (eds.), The Domestic Sphere in Europe (Sixteenth to Nineteenth Century), London, Routledge (forthcoming 2019).
Networks and Activities
Coordinator of the network Family and Kinship of the German Studies Association (GSA)
Member in the editorial board of Historische Anthropologie (peer reviewed), Jahrbuch für Geschichte des ländlichen Raumes (peer reviewed), L'Homme. Z.F.G. (peer reviewed), Quaderni storici (peer reviewed), Zeitschrift für Agrargeschichte und Agrarsoziologie (ZAA)
Member of the research group "Familias e individuos: Patrones de moder¬nidad y cambio social (siglos XVI–XXI)", team of the Universidad de Murcia
Member of the Board of Trustees of the Edith Saurer Fund for sponsoring projects in the field of historical research
Memberships (a selection): Asociación de Demografía Histórica, Working Group "House in context – communication and spheres of life",Research Network Gender Differences in the History of European Legal Cultures, International Association for Alpine History, Interdisciplinary network "Work – Love – Violence. Rural Societies in Cross-Epochal Perspectives", GWZO Leipzig, Società italiana delle storiche (SIS)
Selected recent Publications
Christian Hagen, Janine Maegraith and Margareth Lanzinger, Competing Interests in Death-related Stipulations in South Tirol ca. 1350–1600, in: Mia Korpiola and Anu Lahtinen (Hg.), Planning for Death: Wills, Inheritance and Property Strategies in Medieval and Reformation Europe, Leiden et al.: Brill, 2018, 88–118.
Simone Derix and Margareth Lanzinger (ed.), special issue "Housing Capital. Resource and Representation", Jahrbuch für Europäische Geschichte / European History Yearbook (2017), open access. www.degruyter.com/viewbooktoc/product/484345.
Erich Landsteiner and Margareth Lanzinger (ed.), special issue "Verträge", Historische Anthropologie 25, 2 (2017).
Margareth Lanzinger, Sandra Maß and Claudia Opitz (ed.), special issue "Ökonomien", L'Homme. Z.F.G. 27, 1 (2016).
Christine Fertig and Margareth Lanzinger (ed.), Beziehungen, Vernetzungen, Konflikte. Perspektiven Historischer Verwandtschaftsforschung, Köln/Wien/Weimar: Böhlau, 2016.
Margareth Lanzinger, Verwaltete Verwandtschaft. Eheverbote, kirchliche und staatliche Dispenspraxis im 18. und 19. Jahrhundert, Wien/Köln/Weimar, Böhlau, 2015, open access. www.degruyter.com/view/product/457733.
Margareth Lanzinger (ed.), The Power of the Fathers. Historical Perspectives from Ancient Rome to the Nineteenth Century, London/New York, Routledge, 2015.
Joachim Eibach and Inken Schmidt-Voges (ed.) in cooperation with Simone Derix, Philip Hahn, Elizabeth Harding and Margareth Lanzinger, Das Haus in der Geschichte Europas. Ein Handbuch, Berlin/Boston: de Gruyter Oldenbourg, 2015.