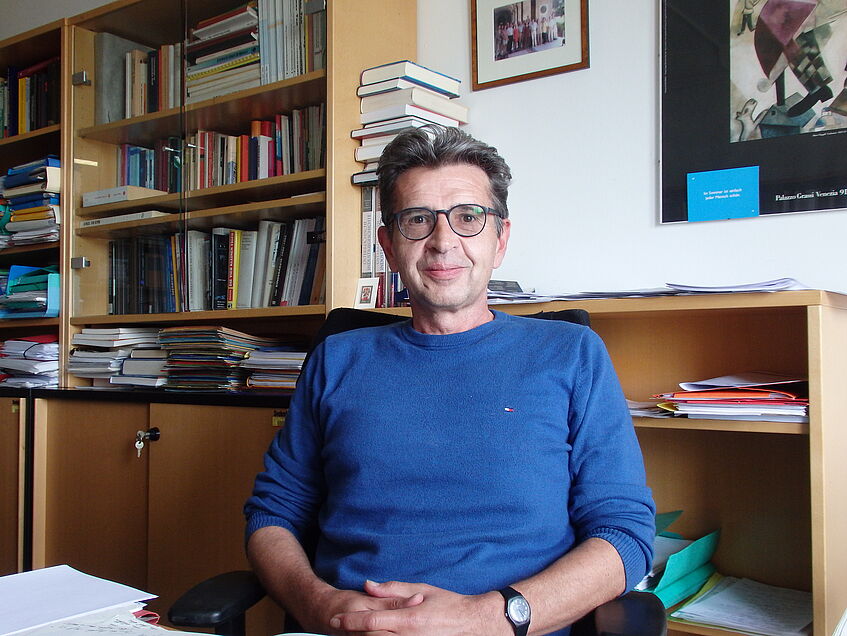 a.o. Univ. Prof. Mag. Dr. Erich Landsteiner
Room: ZG2O1.82 (main building, staircase VI)

Telephone: +43 1 4277 - 41318

Office hours: Wednesday 14:00 - 16:00
Email: erich.landsteiner@univie.ac.at




Education and Experience
1986 Mag. phil. (University of Vienna)
1992 Dr. phil. (University of Vienna)
2002 Habilitation (University of Vienna)
2002 ao. Univ. Professor for Economic and Social History (University of Vienna)
Areas of Research
Economic and social history in the Early Modern period
Agrarian history
History of commerce and finance
Selected Publications
Erich Landsteiner, Ernst Langthaler (eds.). Agrosystems and Labour Relations in European Rural Societies (Middle Ages – Twentieth Century), Turnhout 2010.
"Landwirtschaft und Agrargesellschaft," in: Wirtschaft und Gesellschaft. Europa 1000-2000. M. Cerman, F. X. Eder, P. Eigner, A. Komlosy and E. Landsteiner (eds.). Vienna 2011: 178-210.
"The Production and Trade of Steel and Steel Tools in the Early Modern Semi-Periphery. A Commodity Chain Approach to the Innerberg District (Austria) in the 16th and 17th Centuries," in: L'acier en Europe avant Bessemer. Philippe Dillmann, Liliane Pérez and Catherine Verna (eds.). Toulouse 2011: 405-446.
"Demesne Lordship and the Early Modern State in Central Europe: The Struggle for Labour Rent in Lower Austria in the Second Half of the Sixteenth Century," in: The Agricultural History Review 59 (2011): 266-292.
"Wein – Weinbau, Handel," in: Enzyklopädie der Neuzeit, vol. 15 (Stuttgart-Weimar 2012): 886-893.
---
Teaching