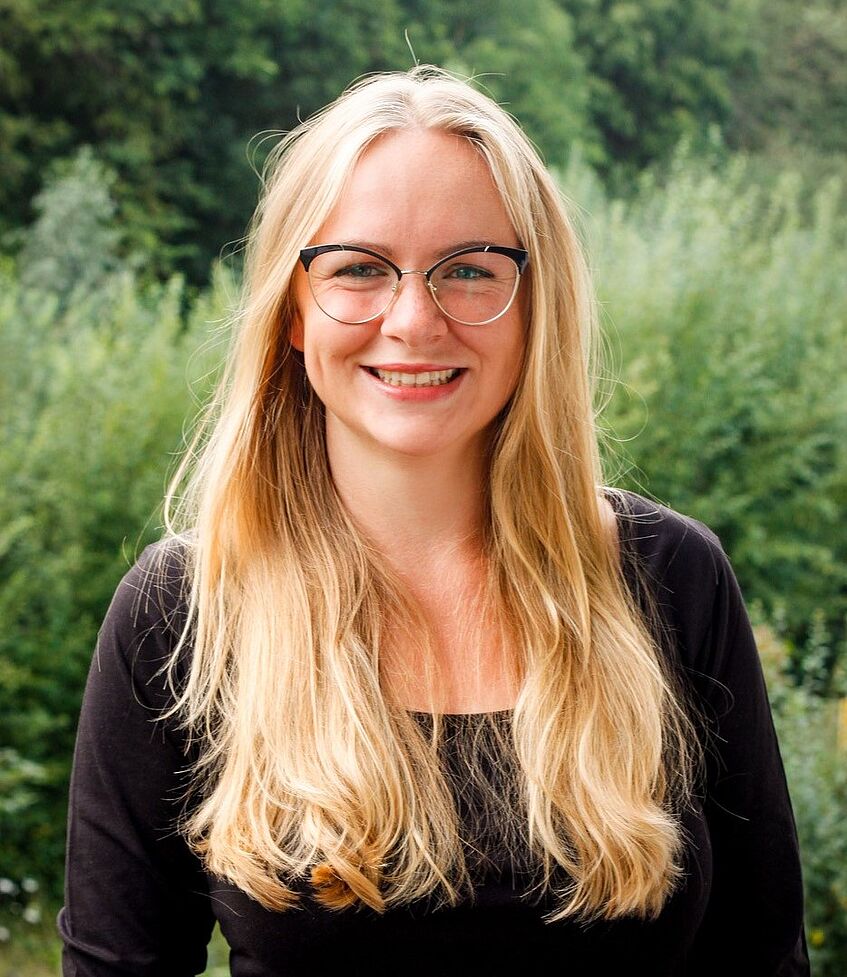 Corinna Peres, MA
Room: ZG102.25 (Main building, Staircase VI, 2nd floor/U)
Telephone: +43 1 4277 – 41366

eMail: corinna.peres@univie.ac.at
Education
2012 – 2016 Bachelor of Arts in History and Romance Philology (French/Italian), Ruhr-University Bochum and University of Pisa (2013/2014)
2016 – 2019 Master of Arts in History and Romance Philology (Italian), Ruhr-University Bochum
since 11/2019 prae doc at the Department of Economic and Social History, University of Vienna
Areas of Research
Economic and Social History of the Late Medieval and Early Modern Periods
History of Italy and the Mediterranean
Labour History
Mediterranean Slavery in Premodern Times
Historical Semantics
Current Research Project
PhD Project: Slaves for Households. Three Milieu Studies on the Central-Northern Italian Region (1350-1550) (Working Title)
Networks and Activities

Curator and Dramaturg (with Anamarija Batista) of the Exhibition "Stories of Work and Coercion: Scientific Contributions Depicted in Illustrations" (on display at the international conference of the research networks COST Action "WORCK" and European Labour History Network (ELHN), Campus of the University of Vienna, 30 August – 3 September 2021, now in the main building of the University of Vienna)
COST Action "Worlds of Related Coercions in Work" (WORCK), Management Committee Member (Substitute for Austria) (since December 2019), Co-Coordinator "Public Outreach" (since June 2020)
Associate Member of the Research Group "Figurations of Inequality" at the University of Vienna (since January 2020)
Member of the Research Area "Economy and Society" at the University of Vienna (since December 2019)
Publications
Peres, Corinna: Female Work Arrangements in the Datini Letters. Exploring the Semantic Roles and Negotiating Scopes of Servants, Slaves, and Wet Nurses, in: Österreichische Zeitschrift für Geschichtswissenschaften, Special Issue "Work Semantics" (2023) (Under Review).
Peres, Corinna/Schiel, Juliane: Searching for a Wet Nurse: Prato, 1395–98. Bielefeld University, 2021 (Data Story).
Batista, Anamarija/Müller, Viola Franziska/Peres, Corinna, eds., Writing and Visualising Histories of Coercion in Remunerated Labour Relations, 2023 (forthcoming).
Teaching
2021W
BA Guided Reading: Sources for the History of Slavery (in German)
2021S
MA Workshop on Methods (with Juliane Schiel): Datini Goes Digital. Historical Semantics as an Approach to Social History (in German)
BA Seminar (with Juliane Schiel): Letters in the Late Middle Ages and the Early Modern Period (in German)
2020W
BA Guided Reading: Mediterranean Slaveries Between Medieval and Early Modern Times (in German)